Company Policy
Management
There is manual process of policy sharing with each employee is time taking job. there is functionality in AMS to create policy and share with employee. Employee will find company Policy / documents under the 'Policies' tab on the left hand side in ESS. No need to call HR for every time for any updated policy.
AMS is a best in class policy & procedure management solution that handles the complexities of managing policies & procedures through the use of powerful, automated, and intuitive built-in tools. From creating, approving, and communicating policies to intelligent distribution, knowledge assessments, and reporting, AMS not only saves time and improves efficiency, but it also provides a defensible program that demonstrates corporate responsibility and reduce the risks of non-compliance.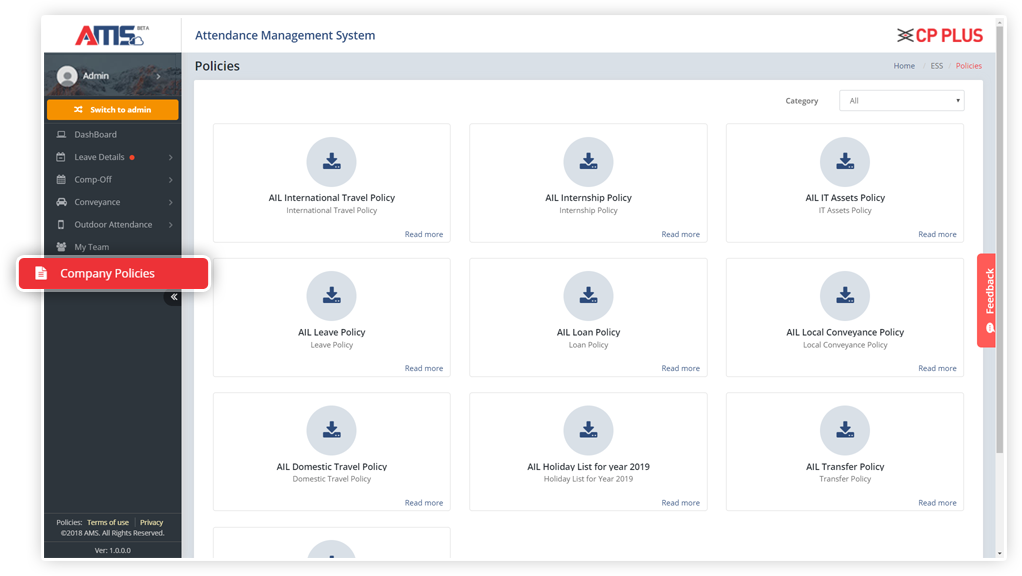 Features
Create or update policy.
Share or withdrowal policy.
Also share policy category wise with employee.