Expense Management modules have become indispensible - income cannot be computed aptly if expenses are not ascertained appropriately, and similarly gains can be realized only if spending is defined accurately and timely.
The AMS Conveyance management module enables convenient and timey management of expenses each time you need it. It offers a secure way to store and retrieve transaction data without having to purchase highly sophisticated servers. It is user-friendly too.
Business management is more than just simple budget calculations. It involves managing corporate conveyance in an optimum manner without compromising on productivity and quality. An ideal business travel expense management module will facilitate reduced travel expenses and efficient administration. Considering that every organization has its own policies and procedures, AMS allows a design that ensures compliance with them whilst ascertaining conveyance costs.
Benefits
Time saving as most of the procedures become automated
User-friendly design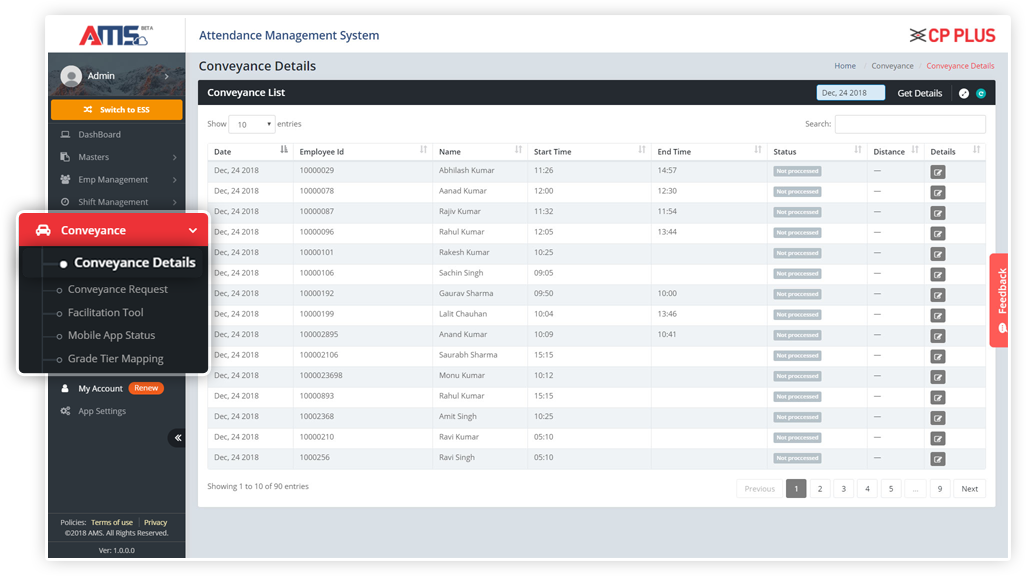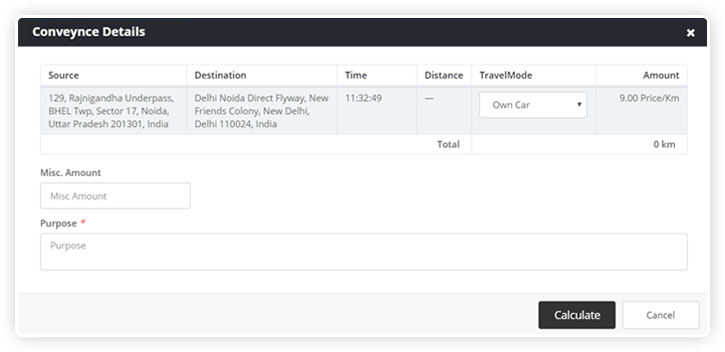 Other Details
Say goodbye to paper forms and complicated spreadsheets.
Each and every rule and policy can be implemented
Enables hassle free conveyance
Helps in improved cost management with an useful travel spend analysis
Improves employee satisfaction because the processes are more systematic and organized
It's totally paperless
Maximizes the speed for travel claim approval process as no conventional methods that include manual paper methods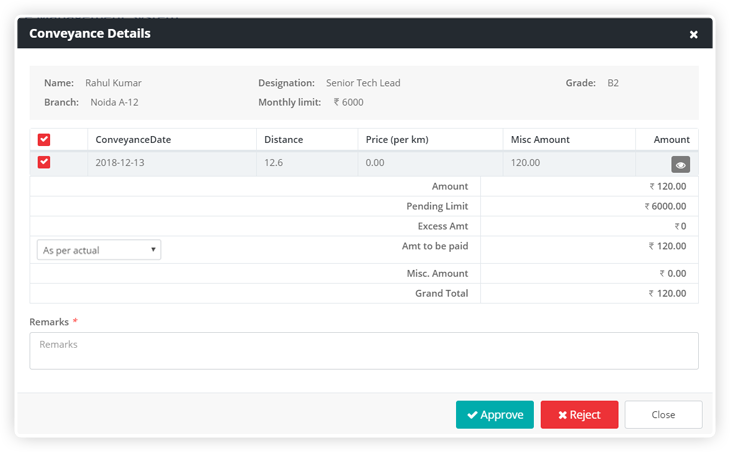 Features
Organizational policies can be easily implemented within this module
Enables hassle free conveyance management
Improves cost management
Improves employee satisfaction as processes become more systematic and organized
Paperless procedures
Maximizes the speed for travel claim approval process