Outdoor attendance system has become an important part of staff management. Currently, labor cost amounts to about 30 – 50% of the Outdoor projects. This high cost is may be caused by inefficiencies such time theft by employees, ghost workers and excessive overtime payments. AMS Cloud solves these challenges by introduction of tools in the outdoor employee application.
Using field service attendance software, employees worked time is tracked, and used to calculate the payments. Also, AMS Cloud software provides features for recording employee location. Thus, an employee must attend their required location, for them to mark attendance using application for fieldworker.
Unlike other applications, AMS Cloud outdoor employee application provides a method of measuring employee performance. here, the low employee performance has been found to contribute increasing expenses beyond the the expected budget for outdoor projects. The only way is to have an outdoor attendance software for field workers that fits the needs of the employees and the employers.
With the AMS Cloud outdoor attendance system workers, the management will be able to schedule tasks to the workers who are who mark attendance using fingerprints. As a result, ghost workers will automatically be eliminated.
The employees who clock in at the right time will help the management to know the number of hours for which they have worked. The application for fieldworker will then calculates their working time either in daily, weekly or monthly.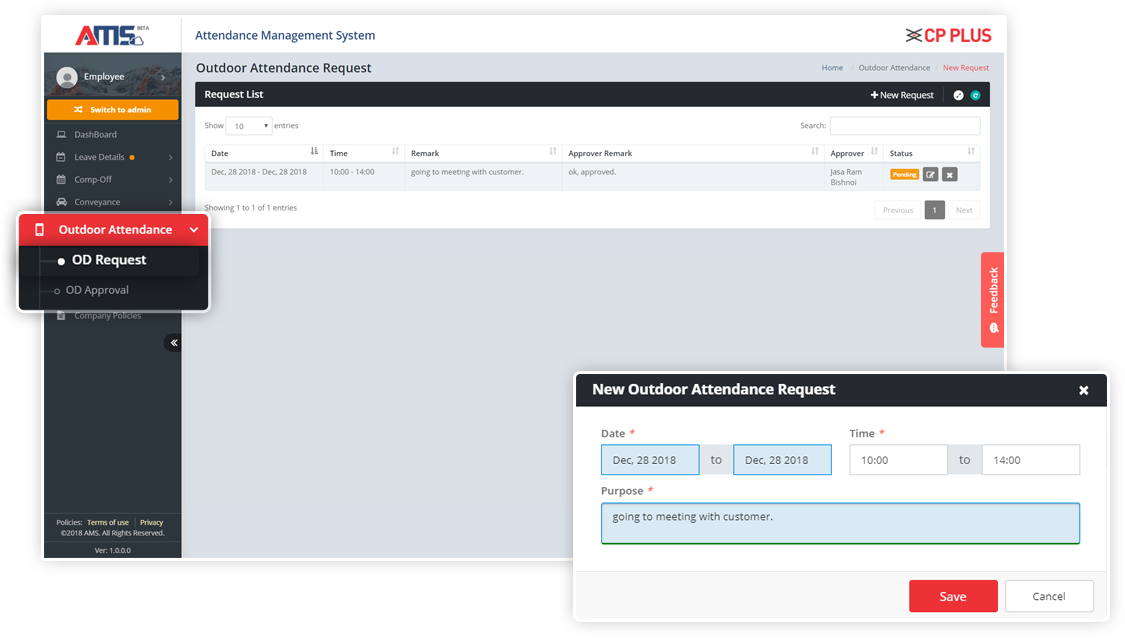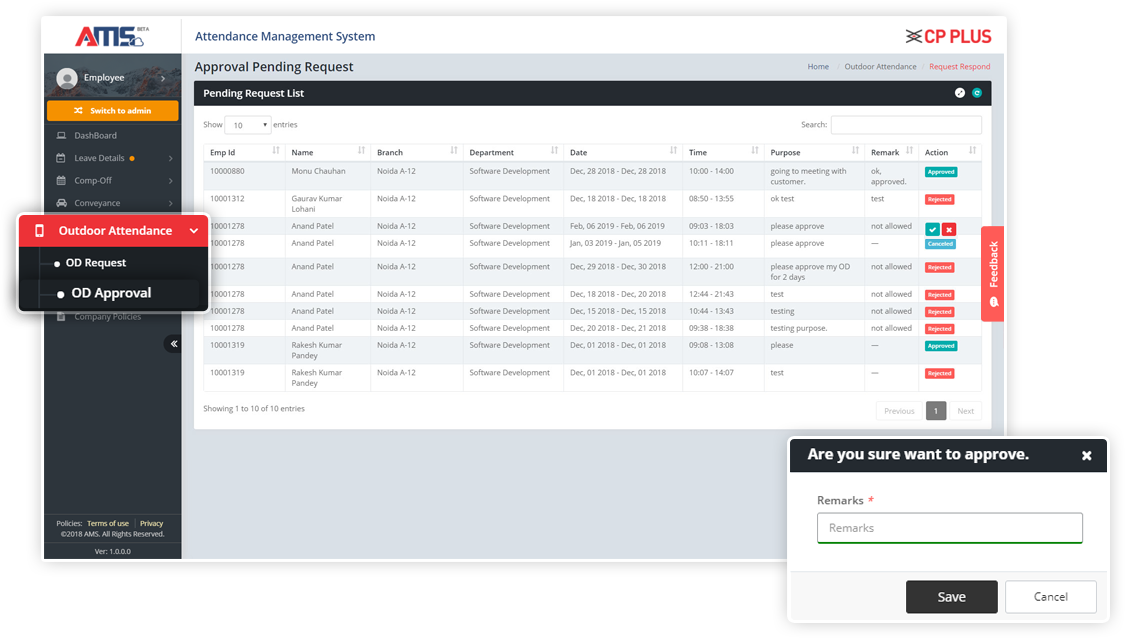 Features
Use best field service attendance software to reduce operation cost
Eliminate time theft by employees by 100% using outdoor employee application
Increase productivity using outdoor employee application
AMS outdoor improves staff communication.
Produces a Happy team
AMS is the best outdoor attendance software that works online and with live updates.
Best outdoor attendance software with application for fieldworker for performance evaluation
Efficiency in employee performance
It decreases the time to complete the task