The My Team tab will show you all of team of respective reporting person in the system as per the reporting lines.
Reporting person can monitor their team with effective manner. Reporting person can view Attendance, Outdoor, Leave, Comp-off, Conveyance details. also reporting person can live track their team.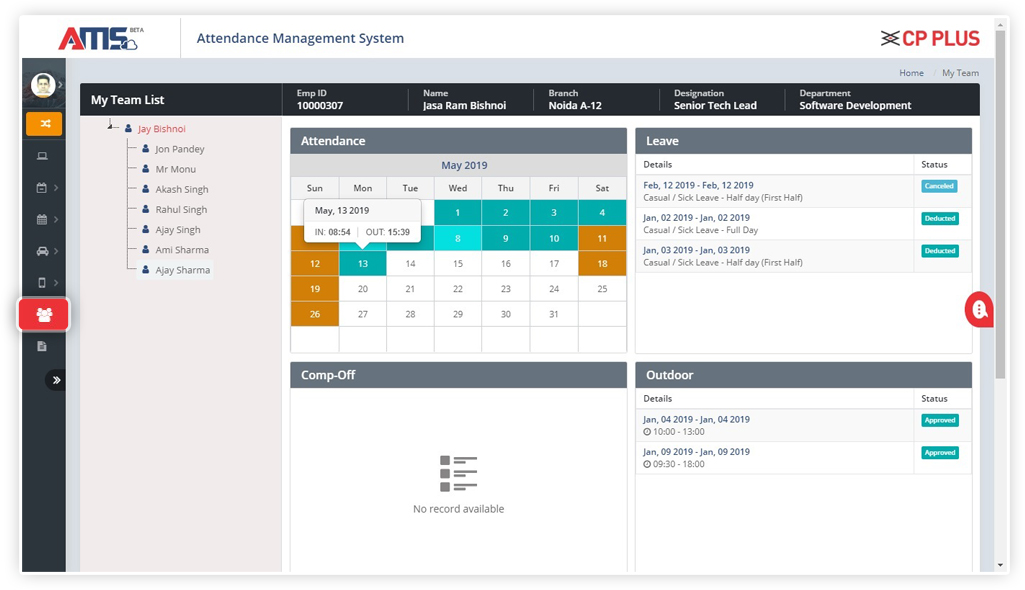 Features
Team monitoring
Live tracking
Reporting person can view team attendance.