Most users do not require such high levels of access in a application. Often users are unaware that they are logged on as an Admin or user, the user can unintentionally or intentionally edit tasks, change due dates or close a task. These changes may affect the whole management.
AMS providing user role managemnt functionality. As well as allowing a user access rights to certain areas of the system, you can also allow them access to certain Settings options. You can also give users privileges for their roles, which apply the roles to specific Task or other objects. You can view the existing users and their roles and privileges from the Administration section.
However, when it comes to business travel management it is not only about simple budget consolidations and deductions. It is rather about managing corporate conveyance expense is an optimum manner without having to compromise productivity and quality. Efficient business travel expense management module of AMS offers reduced expenses, in terms of travel expenses as well as expense for travel administration. Every organization has internal rules and regulations regarding business travel. AMS ensures that there is compliance in these corporate policies and rules.
AMS lets you assign different permissions to different people within your company. You can assign employees, managers and administrators using our preset permissions, or you can create your own groups to give people like Attendance Managers their own fine-tuned access rights.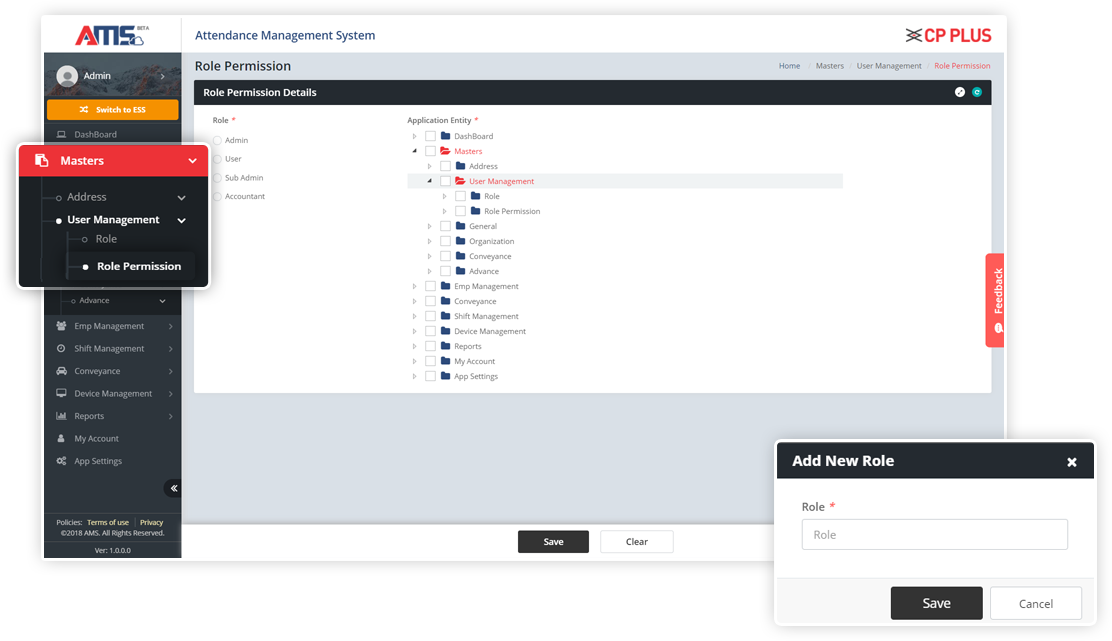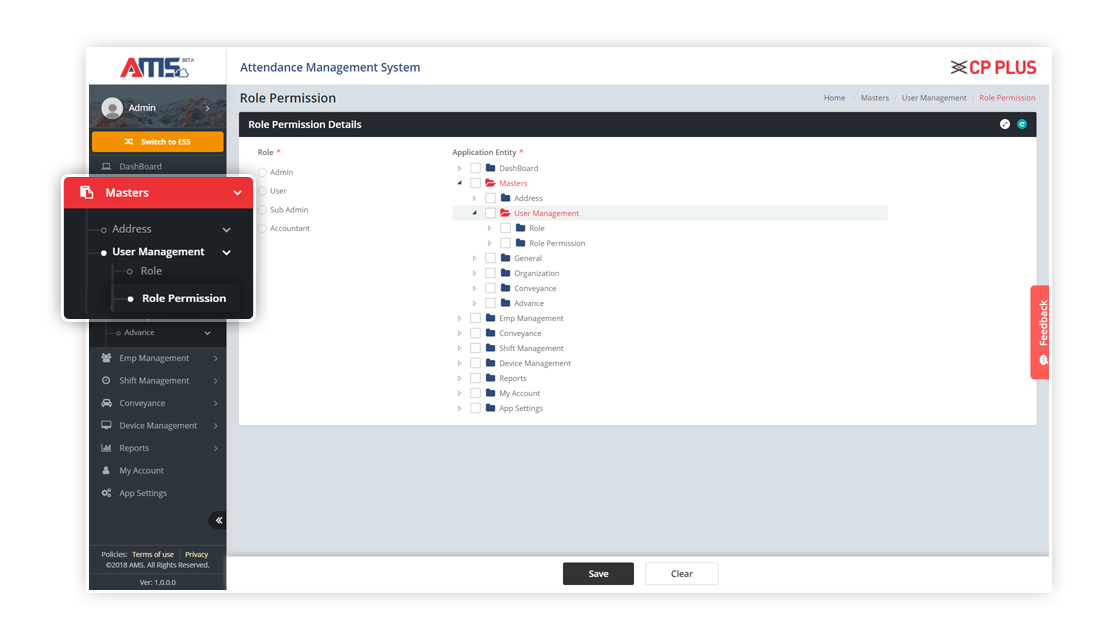 Features
Restrict Users to Specific Roles
User-Defined and Pre-Defined Roles
Defining a scope for the users