AMS is a SaaS based service for Time & Attendance solutions that is offered through a web browser by CP PLUS. AMS allows you to store, maintain and update your T&A database over cloud from a backend server hosted by CP PLUS. Backup and data security have always been of concern when managing a database for your Time & Attendance solutions, especially if you have widely dispersed operation locations. Collecting storing and updating this database on a daily basis can be a challenge as the smallest of errors can render the whole process futile and jeopardize efficiency. Moreover, maintaining these scores of data entail high storage and bandwidth costs. With AMS your data storage, security and accessibility concerns are taken care of. It offers you the flexibility and reliability that you need to ensure the effectiveness and efficiency of your T&A systems.
User-friendly
CP PLUS AMS is easy to use. Simply create your profile and link it to your Time & Attendance systems and you're sorted.
Accessibility
AMS allows you to access your database from anywhere, anytime. You can log on to your profile from wherever you are to review, edit and extract reports.
Reliability
CP PLUS AMS houses a world class, state-of-the-art data center that is managed and maintained by a highly skilled and dedicated team.
Enhanced Security
With your database stored in cloud, you don't have to worry about the common shortfalls of maintaining a physical storage infrastructure such as loss or tampering of data.
Hassle free
CP PLUS AMS saves you the hassles and costs associated with creating and maintaining a physical storage infrastructure.
Cost Efficient
Besides saving you the cost of creating and maintaining an infrastructure, CP PLUS AMS allows you the advantage to pay for how much you need. Choose from a range of plans according to your usage.
First things first. If you have not done so yet, surf to https://ams.cppluscloud.com/register
and register your company with AMS. Attendance Management System (AMS from now on, to abbreviate). This tutorial shows version 1.0.1, which was the latest when this tutorial was written.
Download User manual
AMS is a SaaS based service for Time & Attendance solutions and its supoort push technology featured devices. Currently AMS support two biometric devices which is CP-MTA-F1043 and CP-MTA-F3043.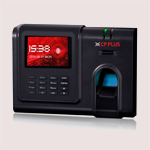 CP-MTA-F1043
Special Feature

Push Data Technology

Finger template capacity

1000

Transactions Logs

100000

ID Card Capacity

1000

Password User

1000

Display

2.4"TFT Color LCD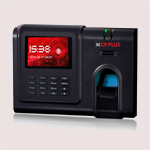 CP-MTA-F3043
Special Feature

Push Data Technology

Finger template capacity

3000

Transactions Logs

100000

ID Card Capacity

3000

Password User

3000

Display

2.4"TFT Color LCD