It has always been a concern to backup and secure data while managing a database for Time & Attendance. This task becomes more difficult when you have wide-spread operation locations. Further, maintaining these loads of data involve high storage and bandwidth costs. With AMS, all your data storage, security and accessibility needs are fully met. It's a SaaS based Time & Attendance system that allows you to store, maintain & update time-attendance database on cloud.
Designed & developed by CP PLUS, AMS offers flexibility and reliability that enable you to work efficiently. A fully automated time-attendance management solution, it helps in enhancing the productivity of any organization. Ideal for Offices, Government Institutes, Hotels, Schools, Hospitals, Small and Large Enterprises, AMS is highly useful for HR and help them in employee review, attendance policies, monthly salary calculation, etc.
User-Friendly
Designed for simplicity, AMS is easy to use. It offers simple profile creation and effectively link it to time & attendance system.
Accessibility
AMS allows easy access of database anywhere, anytime. Log on to your profile to review, edit & extract reports.
Reliability
CP PLUS AMS has a state-of-the-art data centre, maintained & managed by a skilled and dedicated team.
Enhanced Security
With cloud storage, there is no need to worry about loss or tampering of data etc.
Hassle Free
AMS is a trouble-free system that saves you the costs associated with creating & managing a physical storage infrastructure.
Cost-Effective & Efficient
AMS is both economical and efficient. Select from a range of plans as per your need and usage.
Functionality with Simplicity
AMS offers a powerful and easy interface with broad and excellent functionality. The on-premise attendance management platform is ideal for any organization.
Flexibility
With good system flexibility, it's easy to expand as per your need. AMS offers excellent scalability and help you grow!
Extensive Data Storage
AMS allows you to create a complete attendance record with more than 200 screens of data.
Features & Benefits of
AMS
AMS helps ensure easy, effective & efficient attendance processing. CP PLUS advanced attendance management system is important for any business. It is crucial to reduce human error as well as costs.
Zero install
All computers have a web browser
Loads
Robust, scalable solution to suit large loads
Centralized Database
Secure data, easy backup
Ease of Access
Reach anybody, anywhere globally
24 / 7
Available all the time
Direct Access
Direct information access for employees anywhere
Always Up-to-date
Fast & easy to update
Online Training
Online training can be done at user's convenience
Mobile app
AMS app for Android and iOS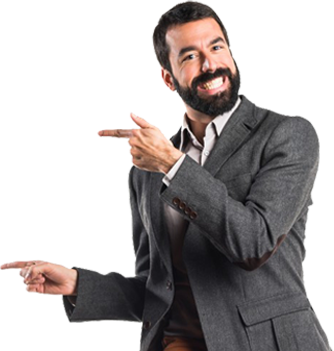 CP PLUS AMS comes at an affordable pricing. It comes with simple and honest pricing plans to match your specific requirements. INR is only for Indian subscribers because Payment accepted only in INR. If you are from outside India, please refer Global Price Pay in USD.
Business plan
If you deal in IT Products, sell hardware or software, or are a market adviser then include AMS Cloud in your offering and provide comprehensive attendance solutions. We aim to build long-term successful business model with our valued partners. We have a perfect business plan for AMS partners.
Contact Us
Login/Register

Login using your userid and password or Register your company with us

Payment

Make a Payemnt

Done

Ready to Use
First things first. If you have not done so yet, surf to https://ams.cppluscloud.com/register and register your company with AMS. Attendance Management System (AMS from now on, to abbreviate). This tutorial shows version 1.0.1, which was the latest when this tutorial was written.
Download User manual
A SaaS based service, AMS offers effective time and attendance solutions. It supports push technology featured devices. Presently, AMS works with two biometric devices viz. CP-MTA-F1043 and CP-MTA-F3043.
AMS is used in many different organizations and it helps them achieve their business goals. Practical, convenient & cost-effective, AMS has rendered excellent results for various moderate to large projects.
The Results Were Amazing

Business Automation
AMS solution helps user to simplify & automate the process of HR department. This latest technology brings value-added features and automation of attendance is cost effective too. Data will be available for analysis when needed. Remote tracking is also possible with AMS that helps to monitor team from distant.

Green Reasons to Go Paperless
Protecting the environment is a prime issue worldwide. Every organization should do their part and going paperless with AMS is one way to do so.
Previous
Next